Are your kids on a school break right now? Or maybe they can't go to school for health reasons? If you're looking for free classes for kids to keep them busy indoors, or interested in activities you can visit, you came to the perfect post.
Don't Miss These Freebies...
Daily Goodie Box - Grab a GIANT box of free samples from some of the world's most popular brands.
Try Products - What's better than one giant box of free stuff? TWO giant boxes of free stuff. Join Try Products to get even more free samples shipped right to you.
Opinion Outpost - Test new products, keep them, and get paid for your feedback. Sign up for free to get started.
These awesome resources below will make sure your kids can develop mentally, emotionally, physically, and socially through learning new skills or improving their old skills.
Free Classes for Kids Online
Preschool (Ages 3 to 7)
The outdoors is nature's classroom, and Tinkergarten embraces this concept as the best way to nurture kids below 7 and get them ready for success later in life.
They offer both at-home and in-person classes aimed to build their creativity and curiosity.
You can sign up for a free trial class, either a 30-minute at-home session from any internet-connected device or a 60-minute in-person session.
If you and your child like the program, you can apply for a grant for 50% or 100% off the cost of your child's full session fee in either format.
Ideal for bigger kids (5 to 7) who have basic reading skills, My StoryBook is a free digital platform that allows them to write and illustrate their own virtual storybook.
If you want to have an ebook that's good for printing, you can have a high-quality digital copy for $5.
This is a free app from the educational site Khan Academy.
It has hundreds of free classes for kids ages 2 to 8 covering reading, speech, math, logic, science, and physical movement.
There are NO ADS on the app, so your young kids could focus on just learning without getting distracted by games promoted on the ads.
Their YouTube channel is perfect for kids who seem to be constantly restless.
Their aim is to introduce yoga, mindfulness, and relaxation to kids. The videos are engaging for kids because they use popular characters to introduce these concepts to children.
They do have an app, but after a 14-day free trial, it's $10 a month.
No more endless searching for printable resources for your homeschooling needs.
Lakeshore Learning is one of the best resources for educational games and activities.
While most of its content is paid, the site also has a massive selection of free lessons, activities, and printables for kids learning math, writing, and reading.
Early readers will have fun with Learn With Homer's lessons that are personalized according to your kids' interests and hobbies.
During your free trial, you can get free classes for your kids for 30 days, after which you can decide whether to cancel your membership or to sign up for the paid ones.
Grades 1 to 6 (Ages 8 to 12)
The entire National Geographic Kids site is filled with educational games, videos, and quizzes.
You won't have formal curriculum-type learning here, but kids ages 7 to 13 will definitely be able to explore a wide range of topics, such as animals, space, women's history month, black history month, and many others.
Prodigy is a free math learning game targeted at first- to eighth-grade students.
Claim your free box of goodies now!
It's a giant box of free samples and it comes right to your door at no cost.
Click here and get yours.
The video game-style lessons give kids the ability to create their own characters, who will then have to conquer math challenges.
Everyone starts with a free membership, which is pretty great to test if your child would enjoy this kind of learning.
Epic is an app with a library of over 40,000 books, audiobooks, and educational videos suited for readers below 12 years of age.
The Epic Basic plan is free, giving you access to one book a day for free. Upgrade to Epic Unlimited and get unlimited access to the entire library, which regularly gets updated.
Educators get Epic School for free, which means unlimited access from 7 AM to 3 PM for the educators and their students.
Science lovers would go crazy with Mystery Science's interactive games, video lessons, and printable activities.
What's awesome about the free classes here is that each lesson is accompanied by a hands-on experiment, which helps kids learn the concepts better and keeps them busy for a longer time.
You can sign up for a free trial until June 30, 2022, after which you'll have to convince your kids' schools to sign up for a membership or you can subscribe to a homeschool membership for a much lower price.
Made by the creators of preschool educational site ABCmouse.com, the Adventure Academy includes a series of games focused on subjects like science, math, social studies, English Language Arts, and a whole lot more.
It's interactive and allows your kids to play with their friends as well. However, you can only get it for free for the first 30 days.
The Peanuts official site is where one can learn about classic characters Charlie Brown, Snoopy, and the rest of the gang brought to life by Charles M. Schulz.
Along with the videos and comic strips, the Peanuts website also features plenty of activities, such as tutorials on how to draw yourself as a Peanuts character, coloring sheets, and a repository of lesson plans for eighth-grade students and younger.
You can find free printable activity sheets that are space- and NASA-themed and teach subjects like social studies, arts, STEM, and languages.
It's never too early to start learning how to code.
Create & Learn offers live virtual lessons on coding, AI, robotics, and other computer-related subjects. Sign up for their free classes for kids from Grades 2 to 6 to know if it's a good fit before you commit to paid classes.
GoNoodle is a series of videos, games, and activities aiming to introduce short bursts of physical exercise in the classroom, whether it's physical or virtual.
Aside from those videos, GoNoodle also hosts plenty of other videos teaching language arts, math, science, social studies, and other subjects.
Building a reading habit should start while kids are young, and having known actors and actresses read books aloud to your kids can help instill this habit.
Storyline Online is a program of the SAG-AFTRA Foundation that aims to improve child literacy all over the world. The website (and its smartphone apps) features hundreds of free videos of books being read aloud by actors and actresses.
Each book includes a supplemental curriculum developed by educators aiming to strengthen and improve comprehension as well as verbal skills for English language learners.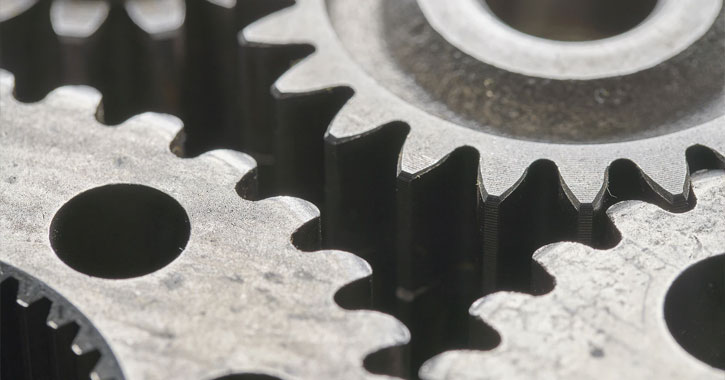 Grades 7 to 12 (Ages 13 to 18)
Just like the kids' edition, Khan Academy offers free resources for students, teachers, and parents.
The site has plenty of free classes for kids, including instructional videos alongside exercises and quizzes for children aged 18 and below. They even have SAT prep practice tests.
For parents, they have plenty of lesson plans to help guide their children's learning.
Calvert Homeschool is a homeschooling curriculum publisher, enabling families to be successful at homeschooling, whatever their motivations may be.
You can try out their homeschooling platform for a month. You can sign up for a grade level between third to twelfth grade.
OpenStax has a whole library of free, openly licensed, digital textbooks that are available to students and teachers.
The textbooks here are college-level but there are a few books for high school students, especially for those taking up AP courses.
For All Ages
This K-5 coding platform is a gold mine for kids who want to learn to code. They're offering a 7-day free trial to see if this is a good fit. You can then upgrade to a paid membership to get unlimited access to the lessons or cancel the trial before the trial period expires.
Is your child a gifted gamer or programmer? Maybe a gift card for Stream could be the ticket to a different kind of 'hands-on' learning.
Lunch Doodles was a series of free art classes for kids hosted by Kennedy Center's Artist-in-Residence Mo Willems that's now archived on the website and on YouTube.
Outschool offers over 140,000 interactive online classes for kids aged 3 to 18, all taught by real teachers via video chat. Aside from formal subjects like math and science, there are also fun classes like video game design and baking.
During the Covid-19 pandemic, they've provided over 10,000 live online class hours for free to over 2,000 families. You can also apply for family assistance program to get a $300 credit for your household to be shared by all children in the household aged 3 to 18.
Aimed at students from grades pre-K to 12, this at-home learning center has free English language lessons focused on spelling and grammar, created and approved by teachers.
The Museum of Mathematics hosts plenty of both paid and free classes for kids from Pre-K all the way to twelfth grade. Check out the class schedules for the upcoming week; free classes will be marked "free."
If your child is interested in learning other languages, you might want to check out Duolingo.
If you're a native English speaker, Duolingo has 36 languages for you to learn, doled out in quick, bite-sized lessons that are intuitive and fun. Best of all, it's free to use!
TED-Ed is a project of TED.com aimed at young learners. Browse through hundreds of free classes presented through animation and videos designed to engage kids.
As a parent, you can create customized lessons for your child by adding interactive quizzes, discussion topics, and more.
RELATED 15 Ways to Get Free Cable TV Legally
Free Virtual Tours and Virtual Field Trips for Children
If your kids are feeling cooped up but going out isn't possible, or the sights they want to see are impossibly far, why not go on virtual tours instead?
You can still witness and explore various attractions, all from the comfort of your home.
Here are some recommended virtual tours that you and your kids can go on.
RELATED 10 Ways to Get Free Flights and Fly for Free
Free Classes for Kids Offline
Depending on where you live, free classes for kids in your community may be limited for now.
But once restrictions to day-to-day activities are lifted, or if you're in an area where there is no lockdown due to a pandemic, free offline classes for kids are available in locations such as:
Ballet and other dance schools
Art schools
Martial arts centers
Swimming schools
Special education Pre-K schools such as Kumon
Music schools (for vocal or piano lessons, and other instruments)
Arts and crafts workshops (pottery, carving, toymaking, and so on)
The only downside to free offline classes for kids like these is that they're only offered as a trial, so the first one or two sessions are made completely free, but the succeeding ones are paid. Nice bait, right?
Kidding aside, it's a great way to see if your child really wants to take up a particular activity.
You have no idea how many parents have enrolled their kids in extracurricular activities only to pull out from a summer's worth of classes after only a few sessions.
RELATED 15 Best Free IQ Tests Online with Instant Results
Other Ways to Find Free Classes for Kids
Here are other platforms where you can find free classes for your kids.
ActivityHero — This platform allows you to look for live and on-demand online classes, as well as in-person classes. You can easily filter your search to find free to low-cost classes.
Sawyer — Sawyer is another platform with online and in-person classes. Their free online classes are easily searchable.
Varsity Tutors — Varsity Tutors offer a one-stop solution for students looking for classes and one-on-one to one-on-few tutors. Their tutoring programs as well as their small- to medium-sized classes are paid, but their large classes are mostly free.
RELATED 9 Ways to Get a Free Costco Membership
Do You know Other Cool Free Classes for Kids?
Do you know of other kids-focused classes that come absolutely free? We'd love to know your list and add some here as well!