With free lipstick samples, you don't need to spend an arm and a leg to support your love of lippies. There's even an entire event dedicated to giving away free lipstick to people across the country.
Don't Miss These Freebies...
Daily Goodie Box - Grab a GIANT box of free samples from some of the world's most popular brands.
Try Products - What's better than one giant box of free stuff? TWO giant boxes of free stuff. Join Try Products to get even more free samples shipped right to you.
Opinion Outpost - Test new products, keep them, and get paid for your feedback. Sign up for free to get started.
If you loved my post about free makeup samples, I'm sure you'd love this too. Here I talk exclusively about what lipstick and lip glosses you can get for free, what do you have to do to get them, and the list of brands and stores to go to so you are up-to-date with freebies and promotions.
National Lipstick Day
National Lipstick Day is held on July 29 annually. According to Bustle.com, Huda Beauty founder Huda Kattan "purchased the rights to National Lipstick Day in 2016 to celebrate the launch of Liquid Mattes."
Many brands followed suit and celebrated this day by going on sale, or launching new lipstick shades to commemorate National Lipstick Day.
Customers have been lining up to MAC stores for over 3 years now without knowing that the "holiday" is actually a Huda Beauty-originated event. It's a win-win for customers, since the more brands offering sales and freebies, the better, right?
Plus, the event doesn't exactly happen in just 1 day.
Every year, around the last 2 weeks of July to the first week of August, the brands I listed above (and others in the beauty industry) prepare for the National Lipstick Day. Make sure you join one of the biggest events each year by signing up to newsletters of makeup companies you adore.
RELATED 150+ Companies That Give Out Free Stickers
12 Brands that Give Away Free Lipstick Samples
Here's a list of brands to follow. Discover how/when each company gives away free lipstick samples, and if they participate in the National Lipstick Day.
1. MAC
Back to MAC Program – If you're a fan of MAC lipsticks and you have 6 empty M.A.C. lipstick containers, you can go to any MAC store and have them replaced for a free MAC lipstick of your choice.
National Lipstick Day – Held usually on July 27 to July 31, MAC's version of this "holiday" is definitely legendary. Since 2007, the brand has been giving away regular-sized lipsticks to those who line up in stores, which can be pretty long and wild. Along with the freebie in-store, MAC also makes chosen lipsticks discounted up to 50% (or less) online.
2. Huda Beauty
Collaboration announcements – Every time Huda Beauty collaborates with another brand, they offer up their lipstick for free (or significantly discounted). At the start of 2020, Huda announced the Boots collaboration and the lipstick freebies, BOGO promos and discounts that launched with it.
National Lipstick Day – As I mentioned earlier, Huda Beauty "owns" this holiday and uses it to launch a new lipstick shade every year.  On top of the launch, look out for buy-one, get-one deals as well as freebies online and in-stores.
3. Urban Decay
BOGO on Lipstick Day – Urban Decay doesn't necessarily give away lipstick completely free. Instead, you can expect discounts and buy one get one deals around July.
PROMO CODES – If you missed National Lipstick day, don't fret. Urban Decay never runs out of promo codes. Just register for their newsletter or follow social media to receive news about freebies in time.
4. Maybelline
Sweepstakes – This may only be available for US or UK consumers, so if you're allowed to enter, you don't need to purchase anything to put your name into the hat. Just fill out the form and wish to win.
National Lipstick Day – Maybelline has participated in this event since 2017, so be sure to join the Maybelline Express on or before July.
5. Giorgio Armani
As you may have guessed, Giorgio Armani rarely gives away free lipstick without a catch.
However, if you're planning to restock your favorite lippie from this brand, they never run out of online offers for BOGO, discounts or free shipping.
They also offer another lipstick completely free if you purchase one during National Lipstick Day.
6. Fenty
Rihanna's makeup brand, Fenty, always include a free sample with online orders.
Unfortunately, you can't choose which sample they're going to send your way. To know what new products or promos Fenty Beauty or Fenty Skin are available, make sure you're on their email list to be the first to know.
Claim your free box of goodies now!
It's a giant box of free samples and it comes right to your door at no cost.
Click here and get yours.
7. NYX
You can count on NYX to have its own version of all the major sales from Thanksgiving to National Lipstick Day. But if you miss these holidays, your best bet is to:
Check out the promotions page – From free shipping to a free lip kit with your order, there is always a promo that saves you some cash. You don't even need promo codes anymore. Just check out and select the shade you want free.
Join the newsletter – Get discounts upon sign-up, and be the first to find out about new product launches, upcoming promotions and get access to exclusive content.
8. Bobbi Brown
Samples page – Bobbi Brown has its own samples page, where you can check for free lipstick samples and other makeup freebies. Not all can be obtained without a catch, since many of them require purchase, such as the 3-in-1 kit with $65 order (that includes a lippie, mascara and face hydrating cream).
Bobbi Brown Club – Aside from the 15% discount you can receive as a member of this club, you also get first dibs with promos.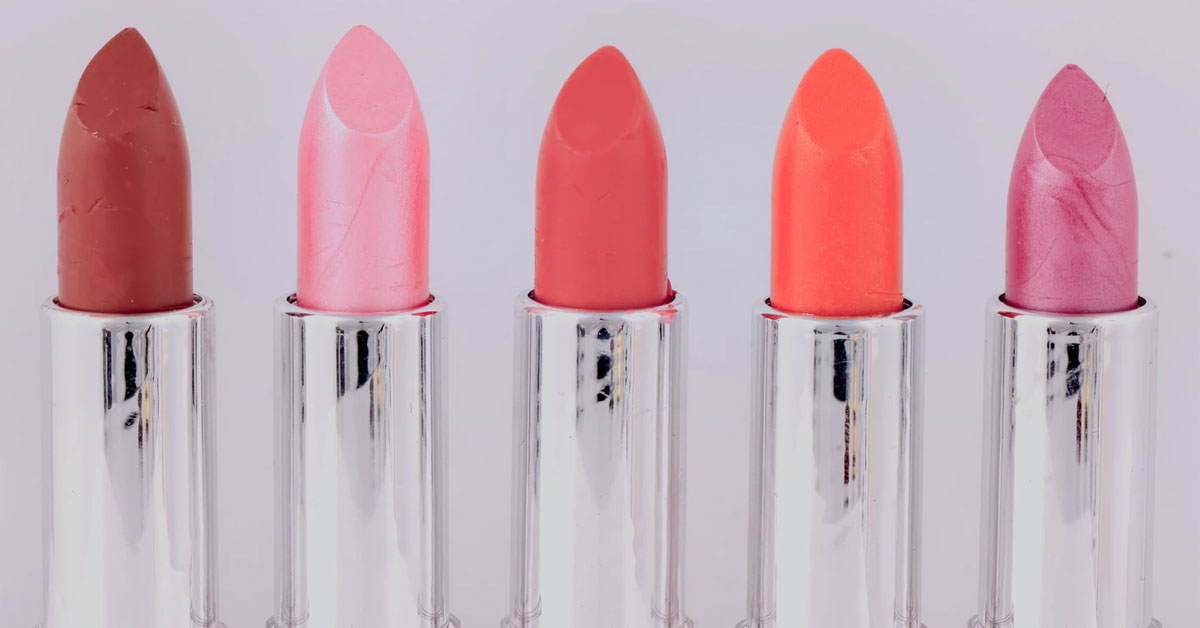 9. Estee Lauder
"Sculpted Lips" Samples – This page will show you various promotions by Estee Lauder, but if you're planning to buy here, a purchase of $35 to $1000 gets you a free lipstick kit.
This company gives away full sizes, so watch out for promos like this.
10. The Lip Bar
The Lip Bar, as its name suggests, only sells lipstick, lip gloss and other makeup for the lips. Every year since the National Lipstick Day began, this company brings down its $14 lipsticks to $9 a pop with only $2.99 shipping for any order.
Be sure to sign up for its newsletter, or follow them at their Facebook, Instagram and Twitter for similar promotions.
11. Clinique
Regular Promos – This company never runs out of promotions for its skin care and makeup catalog. Unfortunately, the free gifts do come with purchase (spend as little as $29).
Buy 2, Get 1 – In 2019, Clinique celebrated the National Lipstick Day with a buy-2-get-1 promo for several of their lipstick products.
12. E.L.F. Cosmetics
Offers – ELF hosts multiple promotions at their official website every day. Check for lipstick promotions if you're on the lookout to buy a new shade, since promos usually require purchase.
National Lipstick Day – If you're looking for free lipstick samples, you'd have to wait for July to take advantage of the freebie without spending a cent.
Beauty haven Sephora is definitely a must-follow when it comes to makeup and everything about personal care. They even have a page dedicated to sample requests, so try your luck and fill out the form anytime.
Makeup and cosmetics retailer Ulta Beauty organizes the brands that participate in National Lipstick Day and showcase them on its online store.
Even retailers like Target get in with National Lipstick Day and extend the sales of brands with promotions on the online store.
If you have spare time, you can also join makeup testing programs like this. The only problem with this route is that there's no guarantee that you'll be chosen to participate.
RELATED First Month Free: Cool Free Things to Try for a Month
The Bottom Line
We all know that a hint of mascara or a dab of red-hot lippie can help pick up moods. So whether you're working from home and doing remote meetings via Zoom, or you're able to get to the office as normal, you shouldn't have to sacrifice skipping your lippie routine to save some cash.
With free lipstick samples, here's your chance to "shop" for new or your favorite lipstick brands at super-low price or totally free.
Check here if your lippie drawer is already stocked up full and you need:
If you can't find what you're looking for, I recommend you check out these free subscription boxes, or ways to get free target gift cards, which you can then use to shop for all the makeup, cosmetics and other items for your dresser.