Tea and Pâtisseries
A dream come true for gourmands and tea lovers, TWG Tea launches an extensive range of tea-infused whole cakes to delight every taste and occasion. Available for the very first time in our Digital Boutique Singapore and at all TWG Tea Salons & Boutiques.
Enjoy the full selection of classic and refreshing tarts from Mixed Berry Tart, Strawberry Tart to Raspberry Tart, elegantly topped on a Vanilla Bourbon Tea infused custard cream in a sweet pastry crust and be spoiled with choices with TWG Tea delectable range of 10 whole cakes, passionately conceived and handcrafted with the finest harvested teas to ensure the finest quality, each whole cake is priced at $76 and serves approximately 8 to 10 people.
Gourmet products are available for self-collection in Singapore only. You are required to self-collect your entire order from TWGTea.com if it consists of gourmet product(s).
Read More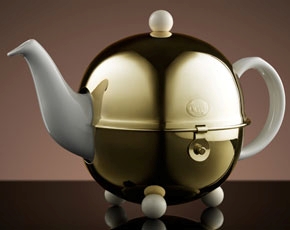 Design Gold Teapot in White (900ml)
S$685.00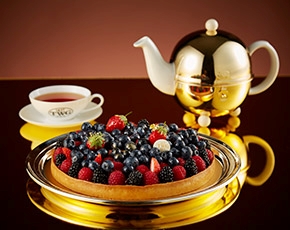 Mixed Berry Tart
S$76.00
Show Related Products
---